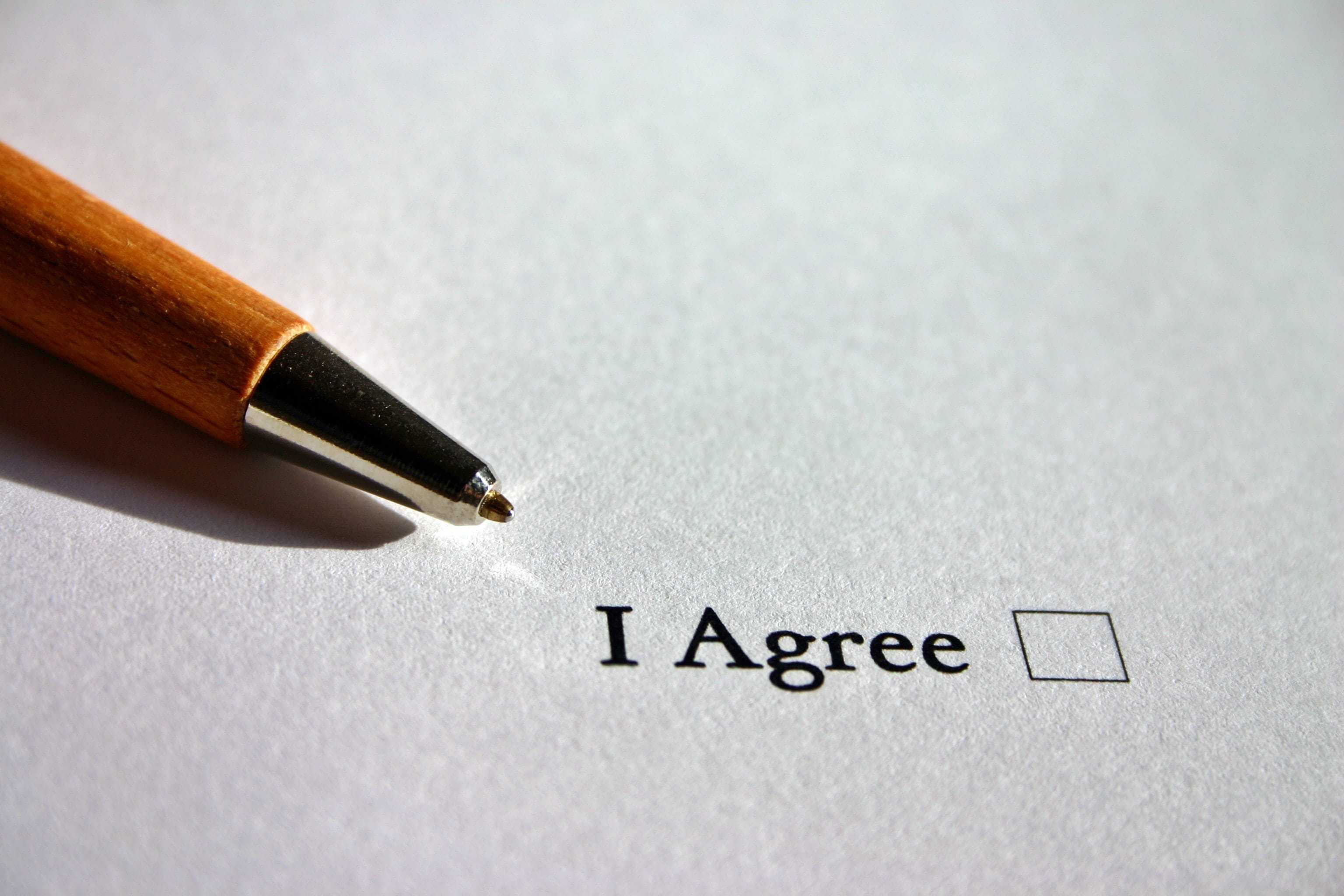 Contracts: the most efficient way to establish secure business relationships
When establishing a business it is important to plan a safe legal agreement, where the objectives of the parties will be reflected fairly. This is achieved through commercial contracts.
The first question is what is a contract? The contract is a link between two parties; it usually occurs when a relationship with a domestic or foreign company is established to make a business that eventually will have some economic significance.
Characteristics of a contract
The most important thing about a contract is that it reflects the will of both parties. If it does not reflect a balance, is no longer a free agreement and becomes an adhesion contract (the person has no choice but to accept the terms and conditions of the contract, becoming a flawed agreement).
A commercial contract is well written, clear and concise.
To constitute a contract two parties must be duly represented.
The contract establishes clearly what is being negotiated; this should be a lawful objective.
In the contract the specific obligations of each party are specified.
The contract includes ways to resolve eventual disputes, either in ordinary courts or arbitration courts.
Examples of general contracts
Contracts for buying and selling services and products
Commercial sales contracts
Contracts for the sale of image rights or copyrights
Contracts for athletes
Contracts for leases
Contracts for the leasing of services
Contracts for loans, etc.
The most common contracts to set up safe businesses:
Commercial Product representation contracts 
This type of contract is made to sell locally imported products, which means to commercially represent foreign firms in Costa Rica.
The commercial product representation contracts carry a dual relationship: with the producer who sees its product represented in Costa Rica by a third party; and with the final user.
Commercial sales contract
It works for the purchase or sale of a business, such as a restaurant.
The person acquires the ongoing business, but everything that is inside (machinery, raw materials, suppliers of drinks, etc.) is related to third parties who originally made business with the company or person who sold the restaurant. The purchase, thus, is effected with a commercial sales contract, for:
Release the buyer of inconveniences or hidden debts that the original dealer may have had
Ensure that, if there are contingencies that were not declared by the seller, the buyer's responsibility would be limited
Have a document that establishes, in case of problems, actions against the seller
Remember that to check the background of the business to buy, the legal advice due diligence is available
Legal advice in reviewing and making contracts
Whether for business in Costa Rica or abroad, our firm is expert in reviewing and preparing contracts, both for companies that will have a relationship with third parties, as well for companies that receive contracts from abroad, to buy or distribute products or services locally.
Our lawyers participate throughout all the negotiation process prior to the signing of a contract, to facilitate an agreement that meets the expectations of the parties involved.
Contact us to make sure that your commercial relationships are protected under safe, fair and detailed contracts: (506) 2283-2020 / ablanco@arturoblancolaw.com